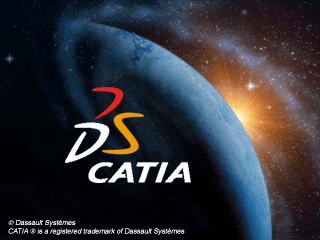 Size:
4.58 GB |
Languages:
N/A
CATIA is an advanced solution for design and optimization.
Distribution notes
1. Distribution CATIA P3 V5-6R2019 GA differs from the original. The setup.exe and StartB.exe files are replaced with the corresponding files from Service Pack 6 (FIXGA folder).
ReadMe.txt wrote:
If Microsoft Visual C++ 2017 Redistributable is installed, the GUI GA Code installation with setup.exe and the silent installation with StartB.exe will fail.
2. When installing CATIA, a window may appear with an error "Error while registering CATStiWIPBridgeSurrogateCOMExe.exe."
The file is associated with the CATSmarTeamIntegration component.
Installation procedure
1. It is advisable to turn off the Internet during the installation, Big Brother is watching us
2. Install CATIA (DS.CATIA.P3.V5-6R2019.iso, setup.exe)
3. Install the SP6 update (DS.CATIA.V5-6R2019.SP6.Update.iso, .. \ WIN64 \ startspk.exe)
4. Stop and disable the Backbone Service
5. Copy the contents of the DS.CATIA.V5-6R2019.crack.7z archive to .. \ Program Files \ Dassault Systemes \ B28 \ win_b64 \ code \ bin \
6. Start CATIA and disable configurations (Service> Options> Licensing):
DIC - CATIA - ACADEMIC DISCOVER 2
ED2 - CATIA - EDUCATIONAL HEAT 2
I3D - CATIA - 3D INSIGHT 2
7. If necessary, install English Documentation (DS.CATIA.P3.V5-6R2019.Doc.English.iso, setup.exe)
Year / Release Date : 2018
Version : P3 V5-6R2019 SP6
Developer : Dassault Systèmes
Bit depth : 64bit
Interface language : Multilingual (Russian is present)
Tablet : present, thanks to seeoo
System requirements : Windows 7 SP1 x64 and higher
What News?
Read: DS.CATIA.V5-6R2019.SP6.Update.txt