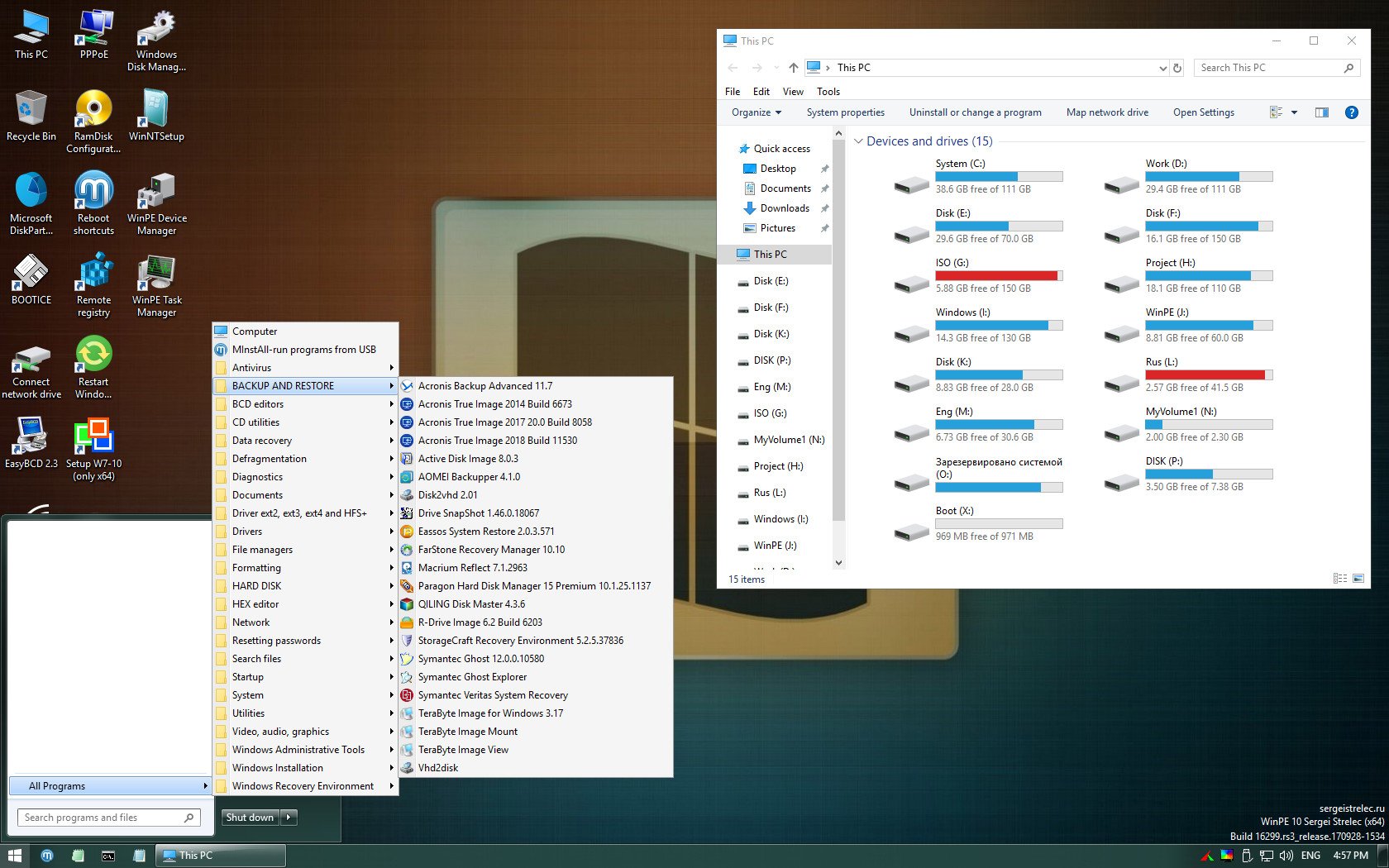 File size: 569.55 MiB | Language: English
"WinPE 10-8 Sergei Strelec" is a bootable ISO with Windows 10 and 8 PE (32-bit/64-bit) for DVD and USB stick: for maintenance of computers, hard disks and partitions, backup and restore disks, computer diagnostics, data recovery, Windows installation.
This file is the update patch for "WinPE 10-8 Sergei Strelec" English version. This patch updates the 2021.07.21 edition to the 2021.10.15 edition. If you have already downloaded the previous full file (2021.07.21), you do not need to download the new full file (2021.10.15), just use this patch instead.
Instructions:
• Paste the "Patch_WinPE10_8_Sergei_Strelec_x86_x64_2021.07.21_English.iso_.exe" file into the same folder as the "WinPE10_8_Sergei_Strelec_x86_x64_2021.07.21_English.iso" file.
• Run the exe file and wait for the patch to finish working.
• An updated ISO file will be created: WinPE10_8_Sergei_Strelec_x86_x64_2021.10.15_English.iso
HomePage:

N/A

-:DOWNLOAD FROM LINKS:-