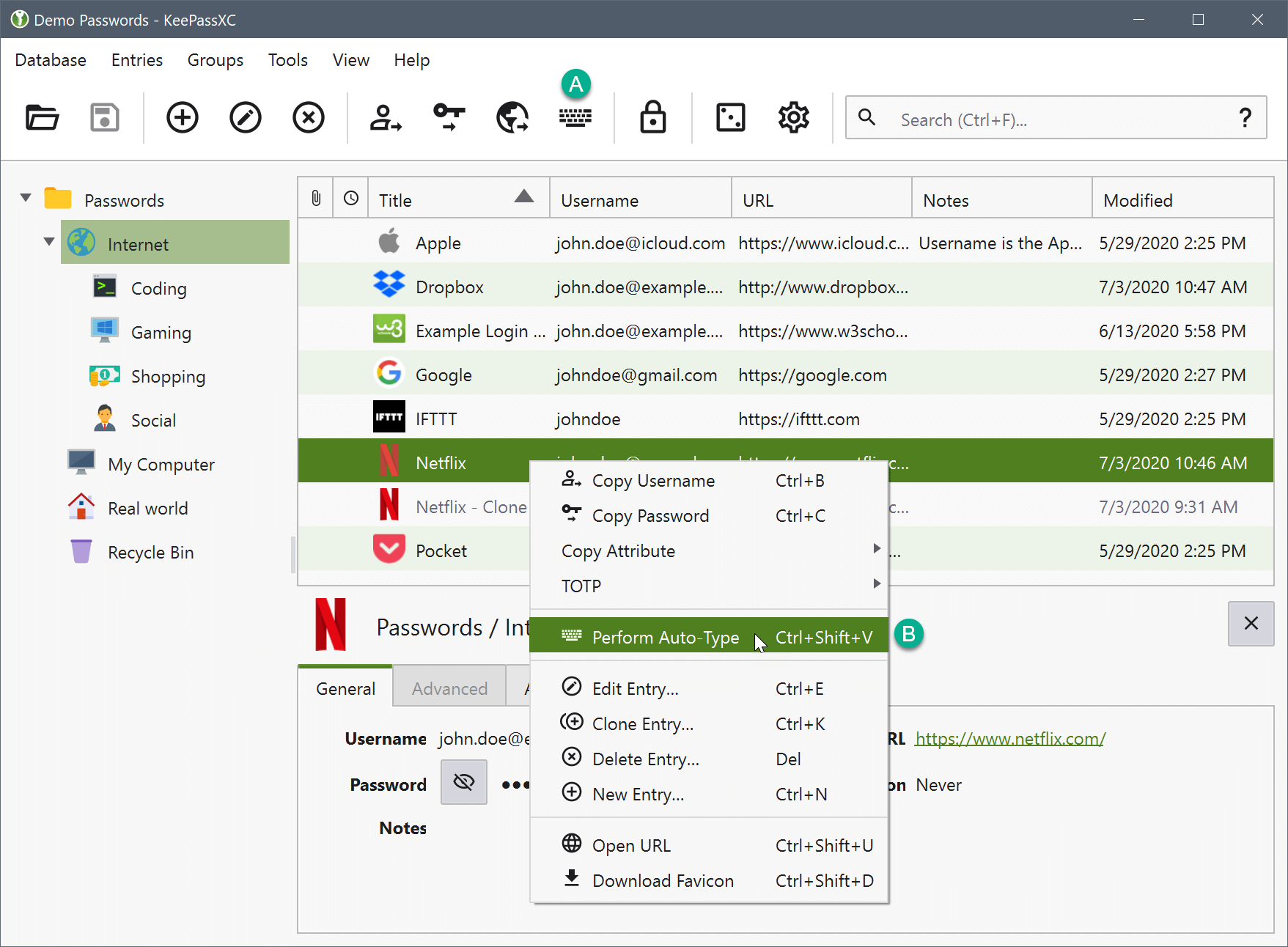 File size: 43.31 MiB | 64-bit | Languages: English, Deutsch, Español, Italiano, Português, Français, ...
Password Safe / Password Manager / Password Generator.
The thing computers can do best is storing information.
You shouldn't waste your time trying to remember and type your passwords.
KeePassXC can store your passwords safely and auto-type them into your everyday websites and applications.
KeePassXC is a port of
KeePass Password Safe
, with the goal to extend and improve it with new features to provide a feature-rich, fully cross-platform and modern password manager.
Main Features:
Secure storage of passwords and other private data with AES, Twofish or ChaCha20 encryption
Cross-platform, runs on Linux, Windows and macOS without modifications
File format compatibility with KeePass2, KeePassX, MacPass, KeeWeb and many others (KDBX 3.1 and 4.0)
SSH Agent integration
Auto-Type on all supported platforms for automagically filling in login forms
Key file and YubiKey challenge-response support for additional security
TOTP generation (including Steam Guard)
CSV import from other password managers (e.g., LastPass)
Command line interface
Stand-alone password and passphrase generator
Password strength meter
Custom icons for database entries and download of website favicons
Database merge functionality
Automatic reload when the database was changed externally
Browser integration with Google Chrome, Chromium based browsers (Opera, Vivaldi, Microsoft Edge Chromium) and Mozilla Firefox.
Note: If you like this download, please click on the "Say Thank You" button.
HomePage:

N/A

-:DOWNLOAD FROM LINKS:-